"Technology has advanced over the years, yet it is evolving and is far from reaching its zenith." This has been proved from time to time and was demonstrated again in the recently concluded CES 2013. The event was put-up in Las Vegas and OMG, it had some latest technological flings up its sleeve.
Tuesday, the 8th of January witnessed a mega show that dealt with the latest technological advancements that were to be launched later this year. Companies thronged to this mega electronics show and showcased their creations. Lasting for three days, from the 8th to the 11th of January, 2013, this show caught the attention of viewers, across the globe. Luring in consumers, to await their launches, the companies created a virtual demand for their products.
This year was no different and the launch of new and advanced mobile gadgets was the most anticipated event. Android, was the flavor of the season and Smartphones using this OS were the major attention-seeking ones. BIG is in and Smartphones with bigger screens dominated the other launches.
There were innumerable eyeball-grabbing introductions, in the Smartphone's section that made news, but we have shortlisted 10 of the most coveted Smartphones that will make it BIG in 2013.
1. Sony Xperia Z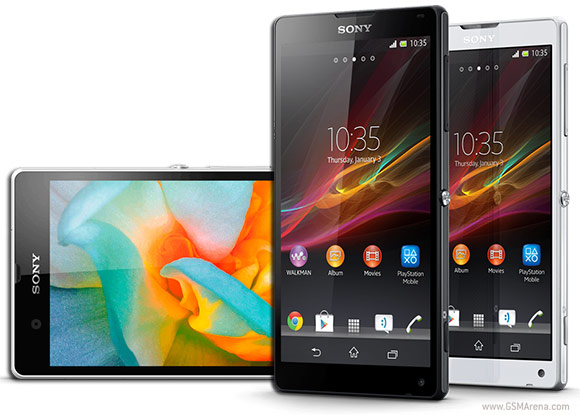 Sony, a brand that requires no introduction, disclosed two new Smartphones to the world. The first was Xperia Z. Taking the Xperia legacy forward, Sony has come up with quite a feat. Xperia Z is a flagship innovation and is packed with specifications and features that are supposed to be the best in the industry. The device is slim, powerful and has an impeccable eye-catchy design. It comes with a 1.5 GHz Quad-Core Snapdragon S4 Pro processor with a 2 GB RAM, which is lightning fast. It is power-packed with an Android 4.2 Jelly Bean OS.
The screen stands at a 5-inch (1080 pixel) full HD display with a density of 443 PPI pixel and an LTE antenna. Fitted with a 13 Mega-pixel camera having an Exmor RS camera sensor, it caters to the customer's necessity to shoot full HD videos. Together with these features, the gadget is dust-proof and waterproof: can withstand immersion to a depth of 1 meter for half an hour.
The battery is quite commendable and has a capacity of 2330 mAh. The phone has a physical button for both the camera and IR port that gives you an access to use your Smartphone as a universal remote control.
2. Sony Xperia ZL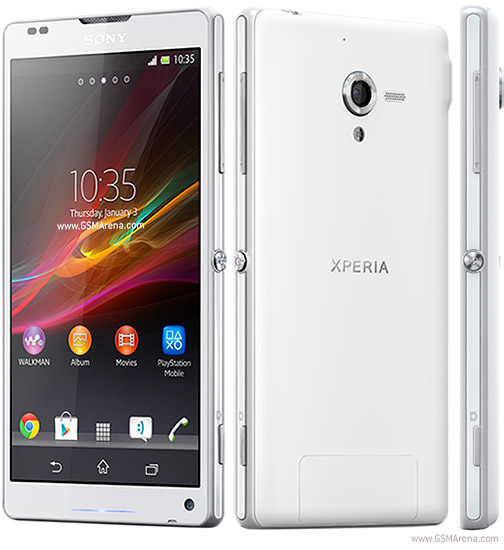 Continuing with its series of launches, Sony added another gadget to its kitty, Xperia ZL. This is also a flagship product from the giant. Xperia ZL or Xperia Z 'Lite', as it is nicknamed, is quite similar to its brother, Xperia Z. The screen size remains the same and so does the hardware specifications, the camera resolution and the software. The difference lies in the thickness. Xperia ZL is a bit thicker than its mate and also lacks a shiny back surface. Also, missing are the dust and water-resistant properties that are present in the former one.
Packed with a battery capacity of 2370 mAh, it also has physical buttons and can be used as a universal remote control device. Both devices are expected to be launched in the first quarter of 2013.
3. Lenovo K900
After making a mark, in the laptop segment of the gadgets section, Lenovo is all set to capture the Smartphone industry as well. The company came up with K900, the first Smartphone to be powered by the latest Dual-Core Atom Chip by Intel. This new Atom Z2580 chip, coined as Clover Trail+, makes the device faster and doubles the processor performance. This is an advancement than its former Chip-set.
Lenovo K900 is stuffed with state-of-the-art hardware specifications and is gorgeous to look at. The IPS panel stands at 5.5 inch with 1080 pixel display density. The thickness of the phone is 6.9mm and it weighs a decent 161 grams. The gadget is packed with Android 4.1 Jelly Bean and has an incorporated 2GB RAM. The ROM thrust-in is 16GB. The Smartphones is loaded with a 13-mega-pixel rear camera, with dual flash and a 3-mega-pixel front camera, consisting of a viewing angle of 88 degrees.
The touchscreen is a multi-capacitive one with a scratch-resistant glass. It also comes with a light sensor and a proximity sensor. It is expected to reach the markets by April 2013.
4. Huawei Ascend Mate
The Huawei Ascend Mate is a phablet and is a bar styled one. It is powered by a 1.5 GHz Quad-Core Hi-Silicon K3V2+Intel XMM6260 processor with a 6.1 inch HD IPS, 1280×720 LCD touchscreen display built of Gorilla glass. The screen-to-body ratio is the highest and accounts at 0.73. This means that 73 percent of the device's body is a usable surface. The gadget comes with an 8-mega-pixel rear camera and a 1-mega-pixel front camera. The battery capacity is good at 4050 mAh and provides a standby time of 9 days, if used in WCDMA mode. The phone uses Android 4.1 version and has 2GB RAM, a Gyro Sensor, Bluetooth 4.0 and a 3.5 headset connector. It is expected to hit the markets in February 2013.
5. Alcatel One Touch Idol Ultra
Touted as the 'World's Thinnest Smartphone,' this Android-based device is only 6.45 mm thick. Statistically, it is 15 percent thinner than iPhone 5. It comes with a 1.2 Dual-Core processor, a speed of 1GB RAM and a 4.7-inch AMOLED HD display with a resolution of 720×1280. The picture quality is not that great, though it has an 8-mega-pixel camera. Another feature that was lacking in the device was the presence of a headphone jack. The recording quality is not that good either and a resolution of 720pixel is offered with a single LED flash. Support for an external card is also missing., but has an internal storage capacity of 16GB. The design only impresses.
6. ZTE Grand S
This device is only a few mm's thicker than the Idol Ultra. It is loaded with a 5-inch full HD display with a 1080p screen and is just 6.9mm thick. It uses a 1.7 GHz Quad-Core Snapdragon S4 Pro processor and has a 13-mega-pixel rear camera with auto-focus and LED flash. It has an in-built internal storage of 16GB and supports up to 32GB external micro-SD card. The battery is a powerful 1780 mAh one. Other features include presence of Bluetooth 4.0 and Android 4.1 Version. It is expected to release in the second quarter of 2013.
7. Huawei Ascend W1
This is a Windows phone and is the company's first phone to be powered by Windows 8. Packed with a 1.2 GHz Dual-Core Krait CPU, a Qualcomm MSM8230 Snapdragon Chip-set and Adreno 305 GPU, it is a low-budget Windows phone. It has a 4-inch display with a 233 PPI pixel density, an LCD multi-touch capacitive touchscreen which can support up to 4 fingers. There's a presence of a 5MP primary camera with auto-focus, LED flash, geo-tagging, touch-focus and face detection features. The internal storage is a decent 4GB and it supports a 32GB external micro-SD card. It is packed with a 1950 mAh Li-Po battery which provides a talk-time of 10 hours 30 mins. Expected launch: first quarter, 2013.
8. Huawei Ascend D2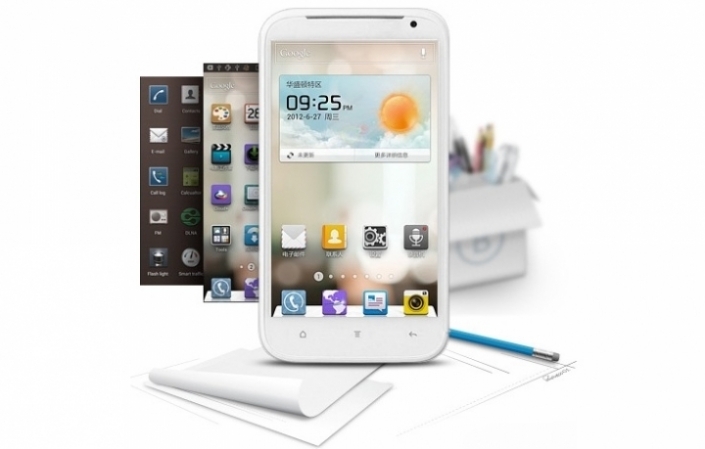 Huawei has launched a beast, when it comes to the specifications and features gallery. It is packed with a 5-inch display having a 441 PPI pixel density. The screen is made of Corning Gorilla Glass and features a multi-touch. The device is dust and water proof and weighs only 170 grams. The internal storage is a great at 32GB and has a 2GB RAM. It comes with a 1.5 GHz Quad-Core Huawei K3V2 Chip-set, a 3.5mm audio jack, a 13 MP rear camera and a 1.3 MP front camera. The music quality is great and is enhanced with Dolby mobile sound enhancement. The battery stands at 3000 mAh Li-Ion, which assures a standby time of 144 hours. This gives it the feature of being called a beast. The only glitch- no support for an external micro-SD card.
9. Pantech Discover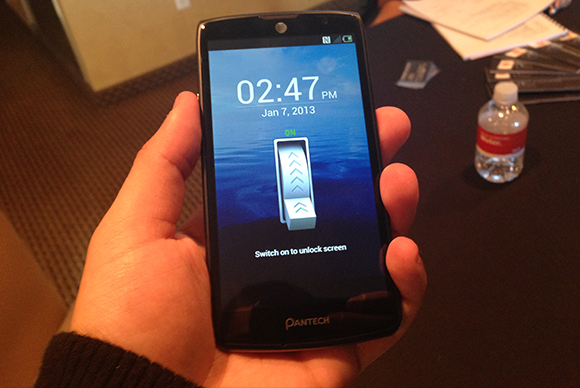 This device supports a 4.8inch display screen, is easy on the pocket and comes with a 1.5 GHz Dual-Core Qualcomm MSM8960 processor. There's a presence of 1GB RAM
10. Yota Phone
This device uses an E-screen that shows content even on the back-side. It is a 4.3 inch Android-powered device with a gray-scale E-paper display on the flip-side. The back screen can serve as an e- Reader, an alert system, etc.
The above-listed Smartphones have brought in more competition, that's for sure. Deciding which one to go for and which one to leave is quite a tough choice. As a consumer, we are looking forward to the Mobile World Congress, 2013, Barcelona where Samsung and Nokia are expected to unleash with all guns blazing.